Vein Disorders & Treatments
How We Can Help
The Toledo Vein Center offers a wide variety of non-invasive and minimally invasive therapies designed to help treat your vein disorder. We are constantly evaluating new treatments and procedures, and using cutting edge medical technology, combined existing, efficacious methods, to improve outcomes and reduce recovery time after procedures.
Dr. Nahhas and his team will work with you to create an individualized plan of care that addresses your vein condition in the most appropriate way possible. Below are just some of the common treatments we offer.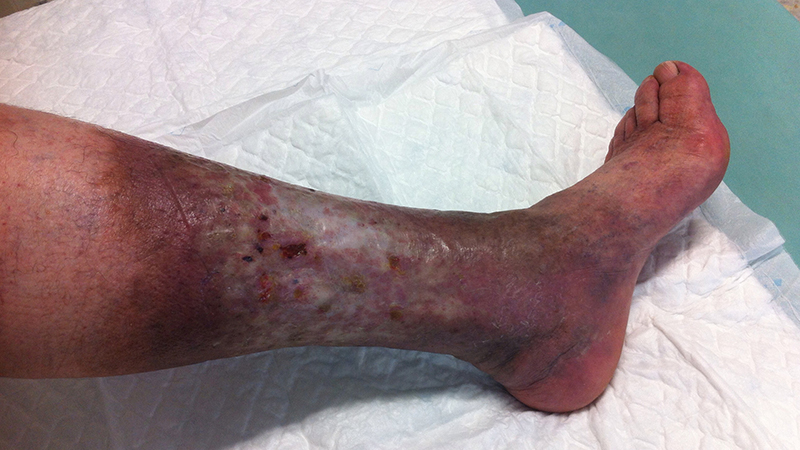 Want to book an appointment with us? Fill up the form below to get appointment.
Sclerotherapy
In this procedure, your physician will inject small and medium-sized varicose veins with a solution that scars and subsequently closes those veins. In just a few weeks, treated varicose veins should fade. Some patients with extensive disease may require multiple treatments to ensure optimal results.
Radiofrequency Ablation
In this procedure, your physician will remove tortuous varicose veins through a series of tiny skin incisions, approximately 1-2 millimeters in length. This procedure is performed using local anesthetic with minimal discomfort to the patient.
Ambulatory Microphlebectomy
Dr. Nahhas and his team will remove large, tortuous veins through a series of tiny (1-2 mm) skin punctures. Only the parts of your leg that are being pricked are numbed in this outpatient procedure.
This is by no means an exhaustive list of the treatments available, and does not rule out the possibility of non-surgical treatments including leg elevation, compression stockings and lifestyle modifications related to diet and exercise, all of which have been proven to have significant benefits for cardiovascular and vein health.
If you are suffering from unsightly varicose veins, or if your varicose veins have noticeably worsened in terms of discomfort or appearance, you may be a good candidate for one of these treatments. Contact Dr. Nahhas and his team at the Toledo Vein Center today at (419) 479-5690 to schedule a consultation to determine the best treatment to improve and/or eliminate your varicose veins.
If you are suffering from unseemly varicose veins, or your varicose veins have gotten noticeably worse, then one of these treatments may be appropriate for you. Call the physicians at the Toledo Vein Center today to schedule a consultation about which may be the right course of treatment to remove or reduce your varicose veins today.